Bio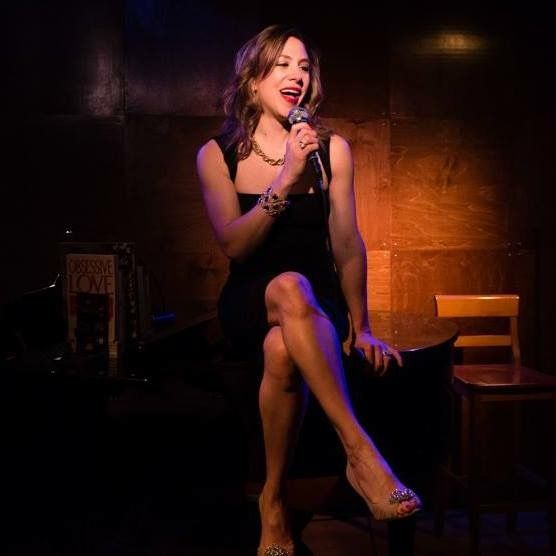 Anna Palermo
Singer/Actress
Anna Palermo is Chicago's up coming star in the Cabaret scene. Anna is a cabaret performer and has a BFA in Musical Theatre.  She is a single mother of two who put her career on hold until the boys got older. Anna started up again in 2014 and worked up to her performance of her show, Powerful Women in Steppenwolf's LookOut Series for up and coming artists.
Anna grew up in a little town outside of Savannah, Georgia. She began singing and dancing at the age of ten. She performed in countless musicals, pageants, and Shakespeare competitions. Anna has studied at Greenville Fine Arts Center High School in Greenville, SC, with the late, Michael V. Rice. She also had the opportunity to compete on Lincoln Center stage for the English Speaking Unions Shakespeare Competition two years in a row. Her path lead her to Boston Conservatory where she earned a BFA in Musical Theatre. One of her highlights in Boston was working with Spiro Veloudos at the Publick Theatre.
Once Anna graduated she moved to Hoboken, NJ, and began auditioning in New York. While in New York, Anna worked with Discovery Health Channel on the reality show, Buff Brides, danced in a Kings of Leon video, sang the National Anthem at Meadowlands for the NJ Nets, and worked on student films and theatre.
Anna then made her move to the Midwest and now resides in Chicago. She has appeared in national commercials and performs in Chicago's cabaret scene. Beckie Menzie is Anna's music director and mentor. She has also had the honor of coaching with Lina Koutrakas, K.T. Sullivan, Sally Mayes, Karen Mason, Amanda McBroom, Lucy Arnez, Faith Prince, and Rick Jensen. Anna also has been on the other side of the table interning at O'connor Casting and PR Casting learning a tremendous amount about the acting business.
Anna also has a love for fitness. She has been a personal trainer for 19 years. She had her own studio while living in Hoboken. After moving to Chicago, she began working independently, as well as at the ever popular, East Bank Club.